Pool and Spa
Sublime Sonoma Coast Spa
The perfect complement to your wine country adventures is a stress-melting spa treatment at the Bodega Bay Lodge. Like everything at our Sonoma Coast hotel, we take an artisanal approach to spa treatments in a soothing, revitalizing setting.
With two tranquil spa treatment rooms and in-room spa services, enjoy complete relaxation as we tailor your treatment to instill bliss from temples to toes. From our signature warm shell massage, decadent Cabernet grape sea scrub or sea enzyme facial indulge in our massages, facials and signature body treatments inspired by the healing powers of the Pacific.
Spa Hours
Hours are subject to change.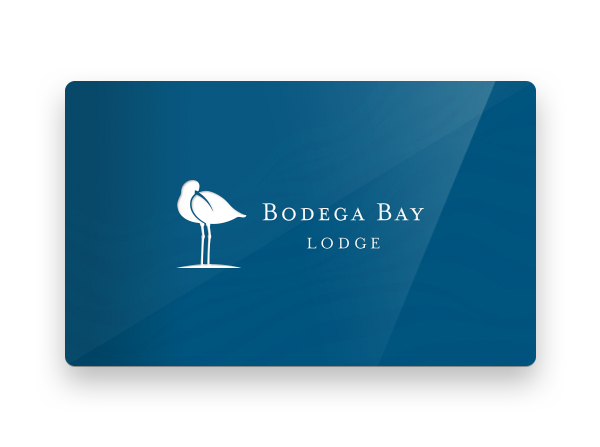 Spa Gift Cards
As a thoughtful gift, our Bodega Bay Lodge Gift Cards are the perfect gesture. Both our egift cards and traditional gift cards are valid at the Bodega Bay Lodge & Spa, Drakes Sonoma Coast Kitchen, Drakes Fireside Lounge and at all Woodside hotels, restaurants and spas.
CABERNET GRAPE SEED SCRUB
50 minutes – $105
Treat your senses to the wonderful smell and feel of our Cabernet grape seed scrub which simultaneously hydrates and exfoliates the skin. After the exfoliation, a hydrating lotion will be gently applied to complete this extraordinary experience.
FACIAL
Our therapists will evaluate your skin and customize your facial experience that includes cleanse, skin analysis, exfoliation, steam, extractions (if needed), mask, toning and hydration of the skin, and massage of the face, neck, shoulder, hands and feet. We proudly offer Epicuren® as our skin care line.
CLASSIC ENZYME FACIAL
50 minutes – $120 | 80 minutes – $170
This therapeutic treatment helps to lift and firm the skin by stimulating repair at the cellular level. You will see an immediate improvement in the texture, clarity, and elasticity of your skin.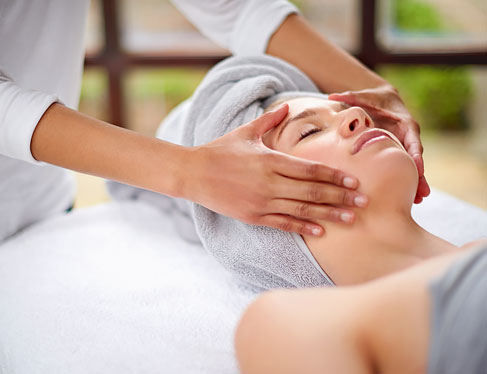 SEA ENZYME FACIAL
50 minutes – $120
This facial is calming and beneficial for even the most sensitive skin. The green tea and seaweed enzyme mask(in an aloe vera base) will first detoxify and then replenish the skin using a variety of seaweeds and clay for the Pacific Ocean.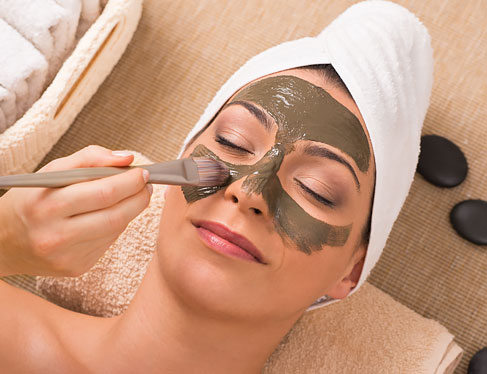 THE GENTLEMAN'S FACIAL
50 minutes – $120
A deep cleansing and revitalizing facial designed for the special needs of a man's skin. This treatment includes cleansing, gentle exfoliation and steaming followed by a restful massage of the face, neck, and shoulders.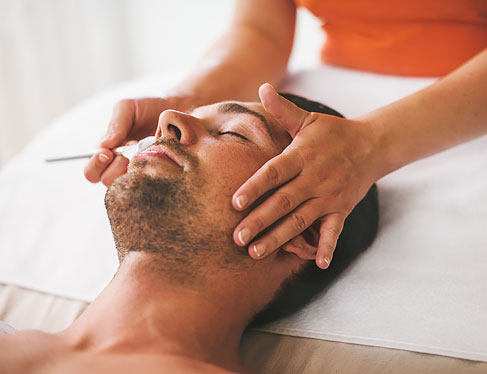 SEASIDE FOOT RITUAL
50 minutes – $105
The ultimate treatment for tired feet! Start with a relaxing soak and foot scrub, and follow with a hydrating foot mask. While the feet take this refreshing rest, a nourishing lotion is massaged into the forearms and hands. The treatment is concluded with a light-to-medium foot massage.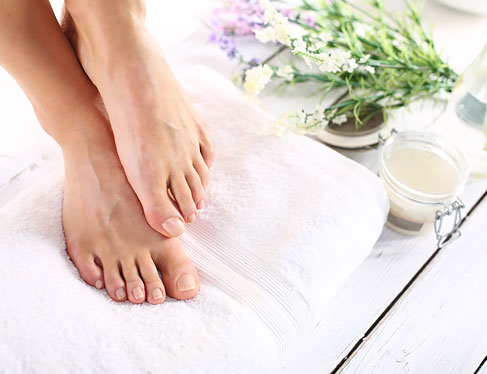 THE COASTAL ESCAPE
160 minutes – $275
This combination of two treatments will have you completely immersed in the coastal spa experience. You may select any 80 minute massage of your choice and finish with an 80 minute facial of your choice.
AROMATHERAPY MASSAGE
50 minutes – $115 | 80 minutes – $160
Essential oils of herbs, flowers and trees enhance your massage and work to relax, balance and stimulate the body, mind and spirit.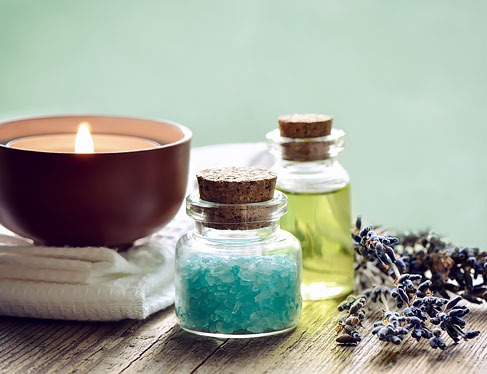 SIGNATURE HOT STONE MASSAGE
50 minutes – $120 | 80 minutes – $165
Soothing heat from smooth basalt stones, combined with light to medium pressure, relieve tense muscles and relax the body.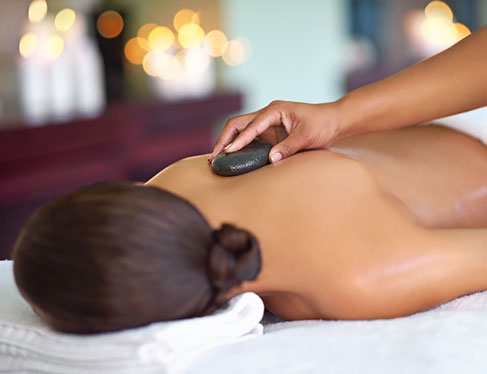 WARM SHELL MASSAGE
50 minutes – $120 | 80 minutes – $165
Warm Tiger Clam seashells enhance your massage by providing warmth and the perfect pressure to relieve sore muscles, soothe the nervous system and induce deep states of relaxation.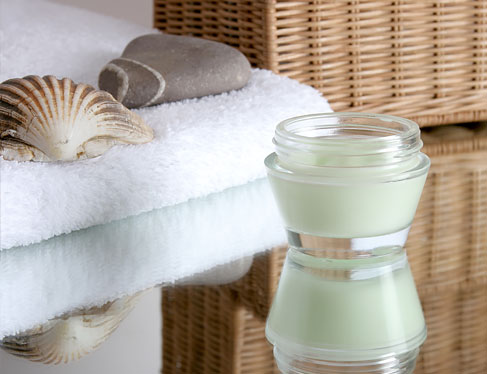 COUPLES MASSAGE
50 minutes – $220 | 80 minutes – $310 (guest room only)
Enjoy the art of relaxing and connecting together. Choose any of our massage therapies (except the Hot Stone) to be provided in the privacy of your guest room.
IN-ROOM MASSAGE
All massages except the Signature Hot Stone massage, may be enjoyed in the privacy of your guest rooms.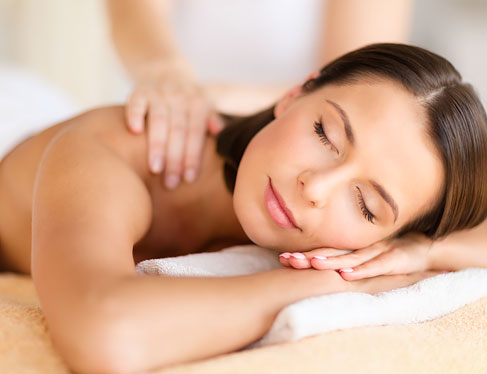 SEA SALT SCRUB
50 minutes – $105
The essential oils of cypress and fir are combined with sea salt to heighten the therapeutic results of this treatment, helping in mood elevation, immunity response and destressing.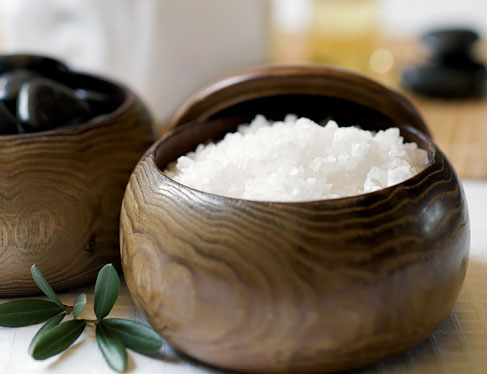 SUGAR SCRUB
50 minutes – $105
This treatment is an exceptional full-body exfoliation, moisturizing treatment and massage all in one. The fine sugar granules are ideal for sensitive skin and you will leave with radiantly smooth and soft skin.
NUFACE
50 minutes - $125* | 80 minutes – $185
Enjoy the benefits of a "non-surgical facelift" treatment. This facial will stimulate and tone deeply within the muscles to lift the entire face. Using state-of-the-art anti-aging microcurrent technology and LED light therapy from NuFace, and award-winning GlamGlow mud mask, your skin will be firmer, radiant and glowing.
*Note: 50 minute treatment does not include the LED light therapy
THE FOG LIFTER PACKAGE
100 minutes – $195
Personalize your spa experience by selecting any two 50 minute treatments of your choice from our spa menu. A wonderful way to rejuvenate by the sea.
MOM-TO-BE MASSAGE
50 minutes – $110 | 80 Minutes - $155
Special attention is given to the comfort of the mother-to-be with this modified massage that utilizes special positioning.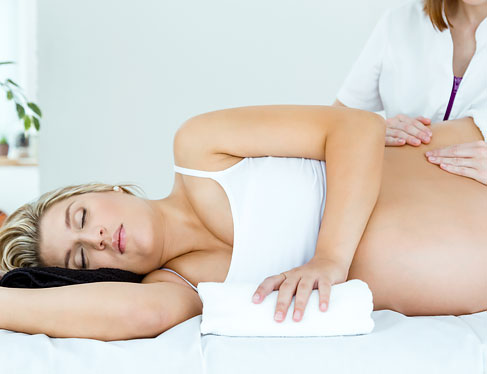 SONOMA COAST MASSAGE
50 minutes – $110 | 80 minutes – $155
A full-body therapeutic massage providing a nurturing touch in long, rhythmic strokes designed to encourage relaxation, enhance circulation and help eliminate toxins.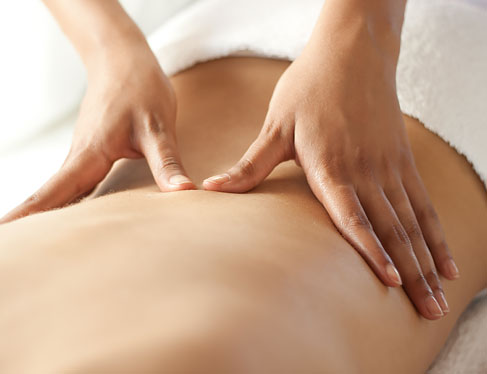 SOLACE SEEKER
80 minutes – $180
Indulge in our most popular body treatment. Start with your choice of body scrub, followed with our Signature Hot Stone Massage utilizing warm oil to complete this healing and transforming treatment.
THE OCEAN SENSATION
150 minutes – $280
Enjoy this three-part session for complete relaxation and tension alleviation. Includes a 50 minute Sea Salt Scrub, 50 minute Foot Ritual and a 50 minute Seaweed Enzyme Facial.
Spa Policies
Reservations
Please call 707-875-3525 to schedule a treatment. Due to limited availability, we highly recommend that you schedule your treatments in advance. Please be advised that all prices are subject to change.
Cancellations
Please notify us 48 hours in advance of your first appointment to avoid being charged the full value of our services.
Clothing
During all treatments, the body is fully draped. Undergarments may be worn if preferred. Please remove all jewelry before coming to the spa.
Ailments
Please alert us if you have any medical conditions or are presently under a physician's care. Conditions such as pregnancy, high blood pressure and heart conditions are of special interest to our spa professionals. We will customize our services to fit your needs whenever possible.
Eligibility
Spa guests must be at least 18 years of age, or be accompanied by an adult.
For Spa Reservations, please phone (707) 875-3525 or (888) 875-3525