Dining
The flavor of the Sonoma Coast
At the forefront of Sonoma's artisan craft food movement, our Bodega Bay signature restaurant protects the heritage, traditions and culture of healthy food that respects the connection between plate and planet.
Meet Our Chef
Inspired by the farmers, cheesemakers, and artisans of Sonoma County, Executive Chef Brendalee Vialpando seeks out the finest ingredients to create a Contemporary American menu peppered with thoughtful global influences. She oversees the culinary program for the Bodega Bay Lodge, crafting menus for everything from casual lounge bites to opulent banquets, drawing from her extensive experience in award-winning kitchens in San Francisco, Las Vegas and Napa to provide an elegant culinary experience that mirrors our one-of-a-kind setting.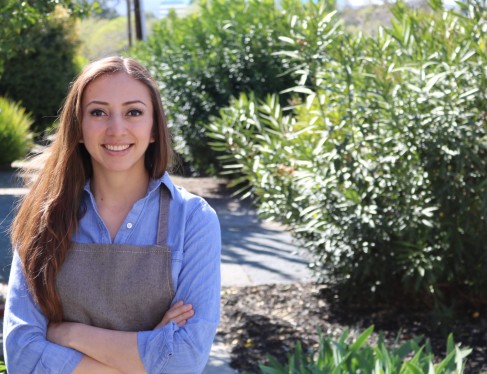 Drakes Sonoma Coast celebrates the spectacular local bounty of Sonoma County. Driven by locally sourced produce, meats and seafood, the culinary experience at this famed coastal getaway rivals the breathtaking setting. Open to the public for breakfast and dinner, Drakes is the perfect place to start or finish your day.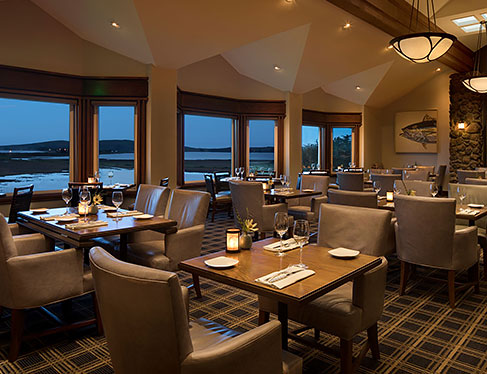 Fireside Lounge

A casual coastal lounge, Drakes Fireside offers an alluring vantage point for enjoying the beauty of Bodega Bay. The cozy indoors features a stone fireplace, soft leather chairs and an elm bar overlooking the bay, while the patio boasts three full firepits surrounded by pillows and unrivaled views. Our Fireside Lounge is an ideal destination for lunch, dinner, shared plates and drinks, and it offers one of the best weekday Happy Hour celebrations in Sonoma County.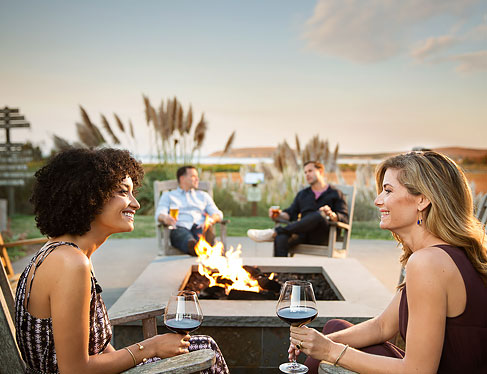 In-Room Dining
We invite you to enjoy Drakes Sonoma Coast in the privacy of your own guest room. As part of our dedication to signature service, let us know if you would like something as simple as a perfectly brewed pot of tea, breakfast in bed, or even an evening snack.